BH Properties Acquires 120k-SF Suburban Office Campus in Monterey Park from Blue Shield in $15 Million Sale/Leaseback Transaction
---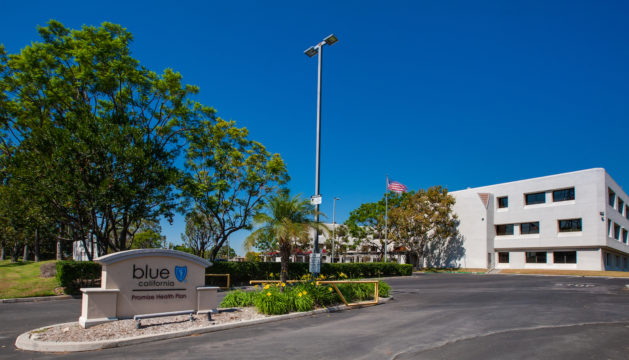 Los Angeles (May 17, 2022)  — BH Properties, a Los Angeles-based real estate investment  company, has acquired a 120,191-square-foot suburban commercial office campus in Monterey Park, CA from Blue Shield of California in a $15 million sale/leaseback transaction.
The 7.9-acre campus features two adjacent three-story buildings (91,363 and 28,828-square feet), which serve as the headquarters of Blue Shield's Promise Health Plan, a managed care organization. The property is located on Atlas Avenue between Saturn Street and Potrero Grande Drive, in Monterey Park, 15 miles east of Downtown Los Angeles. With immediate access to California State Route 60, and connections to Interstates 5 and 710, it serves a workforce of more than five million people who live within 25 miles of the property, according to the U.S. Economic Development Association.
Blue Shield will continue to occupy the two-building campus through July 2023, according to BH Properties Senior Managing Director of Investments Andrew Van Tuyle.
"BH Properties' ability to structure the transaction around the seller's needs created a win/win scenario for both parties," said Van Tuyle. "Having Blue Shield as a tenant for the next year will give us time to evaluate our plans to reposition this very attractive and highly accessible asset."
With limited office supply and affordable rents Monterey Park has posted extremely high occupancy numbers versus the surrounding markets, according to JLL, which marketed the property on behalf of Blue Shield.
Members of the JLL team included Andrew Harper, Will Poulsen, Matt McRoskey and Owen Muller.
Media Contact

Bruce Beck
DB&R Marketing Communications, Inc.
(818) 540-8077 (mobile)
(805) 777-7971 (office)
bruce@dbrpr.com