BH Properties Acquires a 361,000-SF Community Retail Center in Plano, TX
---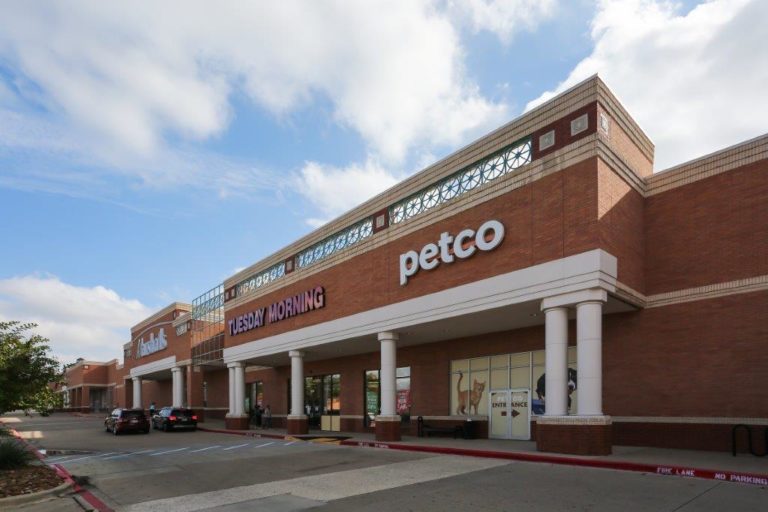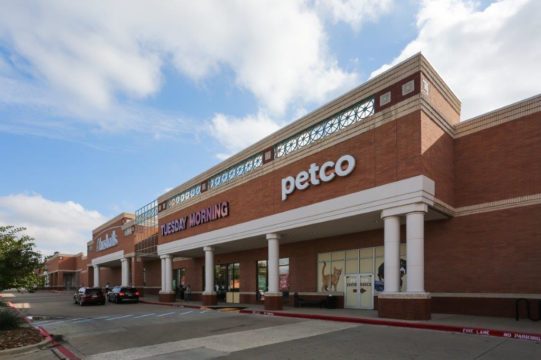 Los Angeles-based real estate investment firm plans to focus on value-add retail opportunities in the Western U.S. over the next 18 months.
Los Angeles (June 1, 2021) – BH Properties has acquired Preston Shepard Place, a 361,780-square-foot community retail center in Plano, TX.
Built in 1995, Preston Shepard Place is located at the highly trafficked intersection of Old Shepard Place and Preston Road. Anchored by Marshalls, Burlington and Tuesday Morning, it was 55% leased at closing. BH Properties believes it can increase occupancy and NOI significantly within 12 to 18 months, according to Scott Henry, BH Properties' Director of Acquisitions.
"Preston Shepard Place is an underutilized retail site primed for upward leasing momentum and increased traffic patterns," said Henry. "With 163,002 square feet of vacancy, we have plenty of runway to generate future cash flow growth. We plan to accommodate a wide variety of retailers by demising the larger vacancies into smaller spaces. The high-traffic location and asset dynamics provide an opportunity to generate significant NOI growth."
The 31-acre center with 1,831 surface parking spaces is located in a zip code ranked the 11th most affluent by average household income in the entire Dallas-Ft. Worth metro area. The retail center is in a grocery-concentrated intersection that provides steady consumer traffic and pulls recurring visits. It is within three miles of 130,000 residents with an annual income of $127,000.
Additionally, the city of Plano is on a solid trajectory with a 9% projected population growth over the next five years. Seventy-five percent of its residents are white-collar workers and 65% have a college degree.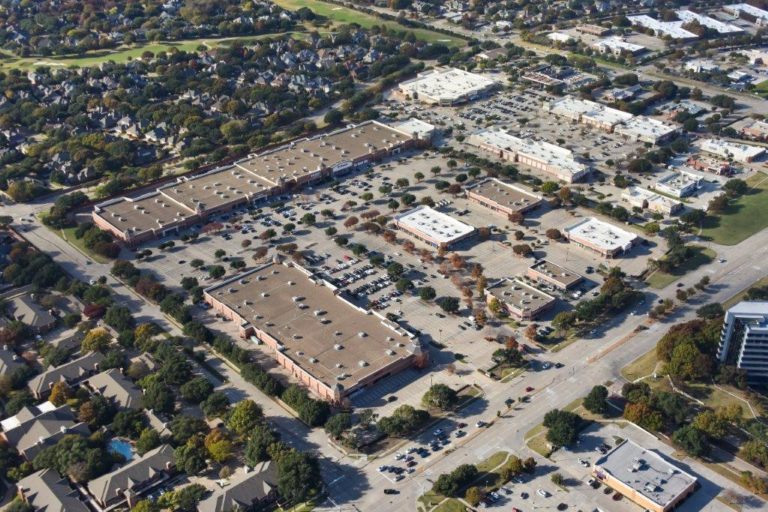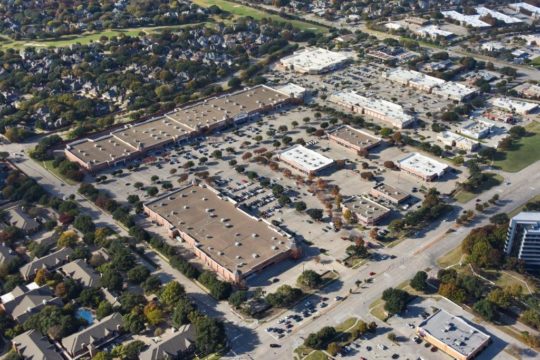 Aerial view of 361,780-square-foot Preston Shepard Place in Plano, TX.
Preston Shepard Place had a 94.4% occupancy from 2008 to 2018 and its anchor retailers prospered during that time as Marshalls tallied continuous year-over-year sales growth and Tuesday Morning's sales volume was 52% above the national average. The majority of the existing vacancies had nothing to do with the local economy or the fundamentals of the center, but was due to five corporate retail bankruptcies.
The acquisition is the first retail transaction in 2021 for BH Properties, which has closed on more than $100 million in commercial real estate transactions throughout the United States this year.
"We are looking to double that by the end of the calendar year, with a particular focus on value-add retail opportunities in the Western United States," added Andrew Van Tuyle, BH Properties Senior Managing Director.  "Without having to rely on outside investors and a track record of certainty of execution, we believe we can fill a void in the market and provide liquidity to sellers and lenders looking to exit."
Media Contact:
Bruce Beck/DB&R
(805) 917-7224 (cell)
bruce@dbrpr.com