BH Properties Acquires Multi-Building Office Complex Near Orange County Airport
---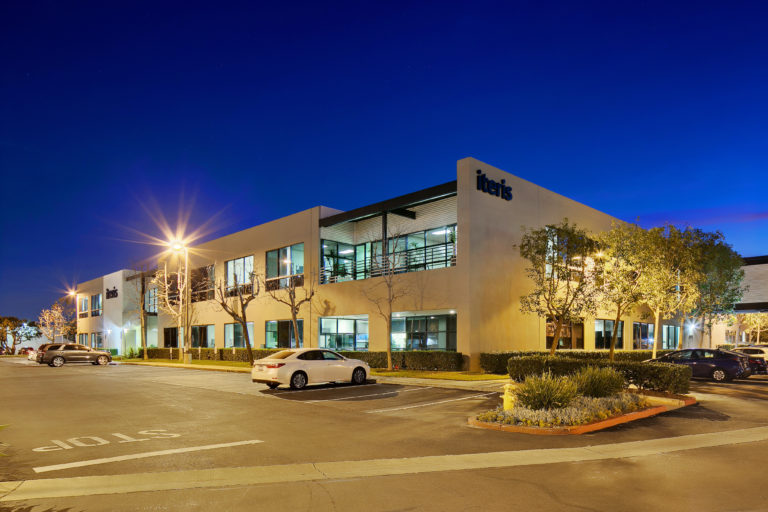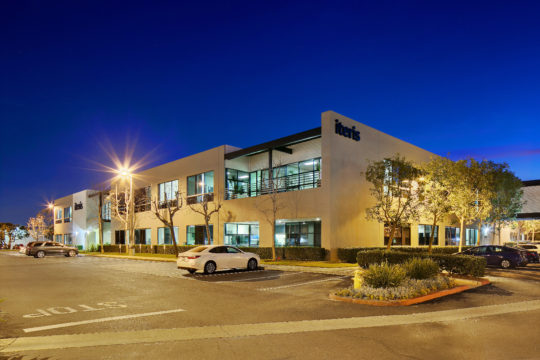 The recently upgraded Freeway Corporate Park sits along the Costa Mesa Freeway, offering high visibility and corporate identity.
Los Angeles (May 4, 2021) – BH Properties has acquired Freeway Corporate Park, a 128,266-square-foot, multi-building, multi-tenant office complex located in the strategic Orange County Airport Area/Irvine Business Complex (IBC) in Santa Ana, CA for $21 million.
The two-building, campus-style corporate park sits at 2501 Pullman Street and 1700 E Carnegie Avenue, a highly visible spot to approximately 375,000 vehicles per day along the Costa Mesa Freeway. The property is currently 56% leased. Its major tenants include Iteris, which provides software and consulting services, and Orange County Head Start.
With 55,879 square feet of vacant space including the entire 26,000-square foot second floor at the Pullman Street building, Los Angeles-based BH Properties sees an opportunity to maximize rents with the remaining space at the property, which has benefitted from  $550,000 in capital enhancements such as the  activation of common area patios, upgrades to the HVAC and other back-of-the-house improvements.
"The Freeway Corporate Park provides us with a unique opportunity to secure an updated office complex in a highly visible part of Orange County," said Andrew Van Tuyle, Senior Managing Director, Investments. "With shrinking Class B supply, there is an opportunity for us to maximize rents and stabilize the asset."
Freeway Corporate Park is near Tustin Legacy, a new master-planned community, and within a short drive to a number of Orange County's top retail attractions, including The District, South Coast Plaza, Flight Mess Hall and Von Karman Plaza.
The Orange County Airport Area/Irvine Business Complex (IBC) has benefitted from strong leasing recently. Over the past four years, several institutional owners have bought properties in the Irvine Business Complex to implement repositioning strategies. In the process, these investors have pulled nearly approximately 1.7 million square feet of Class B, low-rise office product off of the market.
The Newmark Knight Frank team led by Kevin Shannon marketed the property for sale on behalf of the seller.