BH Properties Funds $75 Million Loan in Three Weeks to Facilitate Sale of DTLA High Rise
---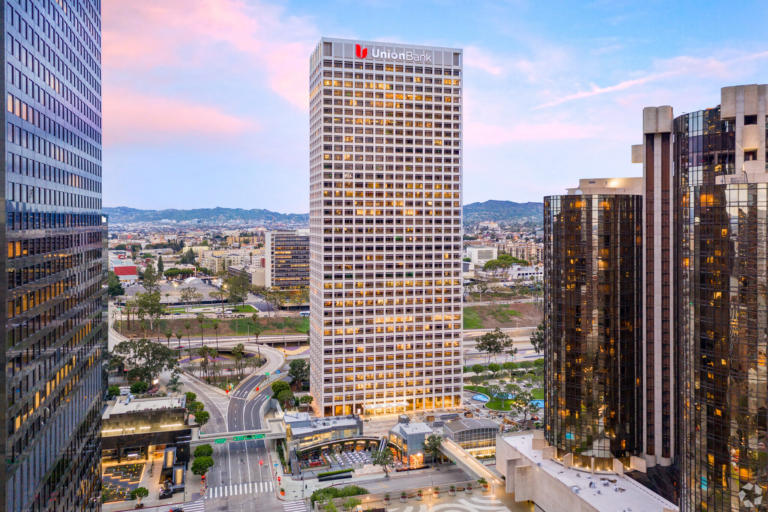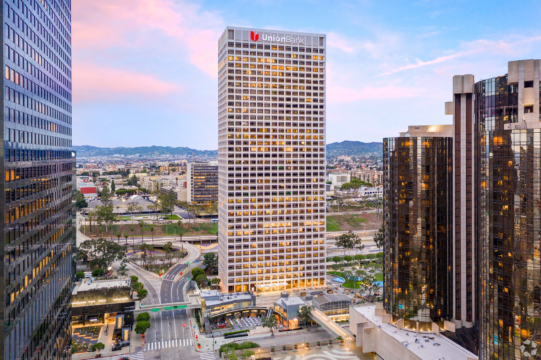 Los Angeles (April 6, 2023) – Real estate investment firm BH Properties has provided Waterbridge Capital with $75 million in short-term first mortgage debt for its acquisition of the 40-story Union Bank Plaza in Downtown Los Angeles.
The financing was structured by Los Angeles-based B.H. Properties in partnership with Hankey Capital. B.H. Properties invests in and originates debt instruments from $5 million – $150 million throughout the capital stack. In addition, the firm offers a variety of different capital solutions on troubled assets including debtor in possession, receivership and Chapter 11 financing, stalking horse bids, and bankruptcy auctions.
"BH Properties and Hankey Capital are both extremely well-capitalized and not reliant on third-party investors which gives us the speed and flexibility to provide immediate and near-term liquidity in almost any kind of situation," said BH Properties President Jim Brooks. "This was a very complex transaction with a very short deadline," added Andrew Van Tuyle, BH Properties Senior Managing Director, Investments. "Upon meeting with the brokers, we immediately recognized the compelling investment opportunity for the borrower and were able to step in and close within three weeks,"
The quick closing allowed the seller to acquire the historic high rise at a significant discount and avoid paying an additional 5.5% percent in transfer tax under Los Angeles' newly enacted Measure ULA which went into effect April 1.
Newmark's Kevin Shannon represented the seller in the transaction. Colliers' Mark Schuessler, Sean Fulp, Ryan Plummer and Jason Roth sourced the financing on behalf of the borrower. Built in 1967, Union Bank Plaza is located at 445 S. Figueroa in the heart of downtown Los Angeles' Central Business District. The building features 677,000 square feet of office space above a two-level 24,833-square-foot retail center and a two-acre landscaped plaza. The building was 57% percent leased at closing. The building is the headquarters of Union Bank, which was sold to the parent of U.S. bBank in December for $8 billion.
About BH Properties
Founded 30 years ago, privately held BH Properties (http://www.bhproperties.com) is a vertically integrated real estate investment company focusing on the acquisition and management of a geographically and product diverse portfolio of assets. The Los Angeles-based company, with regional offices in Phoenix, Dallas, Houston and Seattle, continues to focus on value-add transactions, distressed debt, gap financing, and ground leases. Today the company owns and operates nearly 10 million square feet across 16 states.